Cooking lesson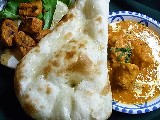 We have north Indian cooking lesson at our restaurant.
The instructor is an indian chef. And our owner chef HariOm took charge of the very important person at the tip-top hotel in India.
Not only in our restaurant's lesson, but also we can accept the order to send the instructor on your cooking lesson. We can teach cooking by Japanese or English or Hindi and more. Please feel free to inquire by E-mail or telephone [045-534-6890].
Gallery
Butter chickem
Keema and Sag
Mushroom
Mushroom
Chicken curry
Chicken curry
Keema and Sag
Chicken curry
Chicken curry
Chicken butter
Chicken curry
Chicken curry
Keema and Sag
Lamb chop
Lamb chop
Chicken butter
Chicken curry
Chicken curry
Chicken curry
Chicken masala
Dal palak
Butter masala
Chicken masala
Chicken masala
Dal palak
Dal palak
Butter chicken
Dal chicken
Chicken and Dal
Egg and Veg
Chicken curry
Chicken and Keema
Chicken curry
Chicken curry
Butter chicken
Chicken curry
Butter chicken
Dal curry
Chicken curry
Bambooshoot
Butter chicken
Chicken curry
Chicken curry
Chicken curry
Turnip
Mushroom chicken
Dal curry
Biryani
Jalfrezi
Roganjosh
Bhuna chicken
Chicken hariyari
Butter chicken
Dal chicken
Butter chicken
Cofta curry
Butter chicken
Pumpkin
Butter chicken
Chana Masala
Cheese curry
Fish curry
Gatta marwari
Gatta marwari
Butter chicken
Pork masala
Butter chicken
Chicken curry
Gizzard
Turnip
Dal chicken
Sag chicken
Mutton do pyaza
Chicken curry
Samosa
Wing stick
Chicken kashmir
Butter Chicken
Sambar
Cabbage chicken
Chicken sag
Chicken butter
Sea food
Vegetable kadhi
Achari chicken
Malai chicken
Malai chicken
Pan cake
Cheese curry
Prawn curry
Checken sag
Keema
Chicken butter
Chicken masala
Keema
Keema
Chicken sag
Butter masala
Chicken sag
Butter masala
Chicken sag
Butter masala
Meat ball
Butter masala
Dal curry
Chicken sag
Chicken curry
Palak paneer
Palak paneer
Butter masala
Butter masala
Keema
Keema
Palak prawn
Cheese chicken
Mutton
Butter chicken
Butter chicken
Fish
Chicken
Mushroom
Chicken
Chicken sag
Prawn masala
Cheese Chicken
Butter chicken
Salad
Pilav
Fish
Aloo
Chicken
Butter chicken
Sag paneer
Sag paneer
Dal chicken
Sambar
Chicken curry
Chicken curry
Fish
Chicken curry
Chicken curry
Keema
Dal Palak
Chicken
Palak chicken
Cabbage chicken
Aloo jeera
Chicken curry
Chicken curry
Butter chicken
Butter chicken
Butter chicken
Butter chicken
Chicken curry
Mushroom
Chana masala
Meat ball
Eggplant
Chicken
Keema
Keema
Cheese chicken
Keema
Mung dal
Chicken
Aloo Palak
Chicken curry
Tandoori chicken
Chicken briyani
Roasted chicken
Cheese curry
Meat balls curry
Chicken curry
Dal curry